What will happen when India customers see CPM-II in India Productronica ? Click here for more details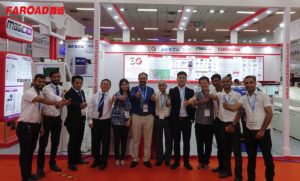 Munich International Electronic Production Equipment Exhibition India 2017 (hereinafter referred to as "Productionica India 2017") was held from September 14th to 16th, 2017 in New Delhi Exhibition Center. "Productionica India" is one of the biggest product and technology procurement platforms for the electronics manufacturing industry in India. Compared with last "Productronica India", the number of audiences of this time increased by 7.9%.
Shenzhen Faroad is the pioneer, practitioner, and leader of advanced-intelligent pick and place machine in China,  whose CPM-II shines in New Delhi. During the three days of exhibition, the platform of Shenzhen Faroad caused made the appeal to visitors and professional buyers. Moreover, booth traffic peaked as usual. Our field personnel communicated with the visitors and enterprise buyers in-depth to show the profession of Faroad pick and place machine.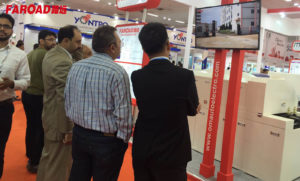 To our surprise, an India client signed a contract with us on the spot after communicating with our field personnel. This is the greatest affirmation of Faroad pick and place machine.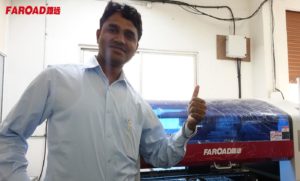 In order to make customers and collaboration partner deeply understand Faroad products and services, as well as to let them get more experience for the powerful function of pick-and-place machine, We will be presented in a series of exhibitions all over the world.