What will happen when Faroad high intelligent equipment meet CITE exhibition ? Click here for more details.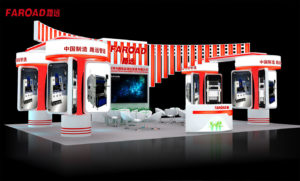 The annual China Information Technology Expo won a successful ending once again. During the 9th-11th April, more than 1700 enterprises was attracted to the Expo. Under the theme of "opening the intelligent era", thousands of visitors and professional buyers witnessed the highest level of electronic manufacturing in China. Shenzhen Faroad corporation attended the exhibition with the pick-and-place machine, Semi-auto Solder Paste Printer, Loader, Unloader and Buffer conveyor, and our pick-and-place machine became a hot topic in this Expo by its excellent quality of "high speed, precision and stability".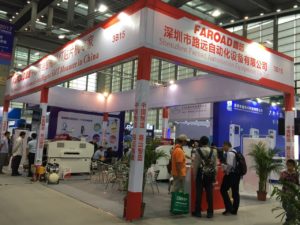 CPM-II pick-and-place machine has a technological and fashionable appearance, whose function is as same as the multi-functional pick-and-place machine and high-speed pick-and-place machine. With the unique servo system, it can finish the mounting faster and more accurately, which really achieves the multi-functional and high-speed placement effect. In addition, CPM-II is the most advanced and practicable high-speed pick-and-place machine in China, which uses the high-speed imported maglev linear motor to enhance the precision and stability of equipment without any abrasion.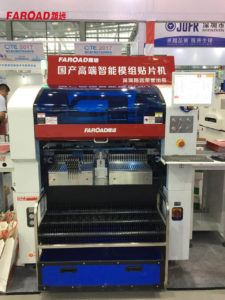 Faroad pick-and-place machine makes visitors in each field amazed, asides from ordinary visitors and professional buyers, it also attracted many media reporters on every exhibition. The fifth China Information Technology Expo has successfully ended in 2017. We thanks the clients, friends and colleagues who always support us from the bottom of our heart. It is your encouragement that gives us confidence to take each step.